VR  FOR CHEMICAL TECHNICIANS' TRAINING
Together with Cornelsen eCademy and Currenta, we have developed a comprehensive blended learning scenario for chemical technicians. It consists of both theoretical e-learning segments and practical VR training. In total, it includes several hours of content that prepares the trainees for their real-life tasks.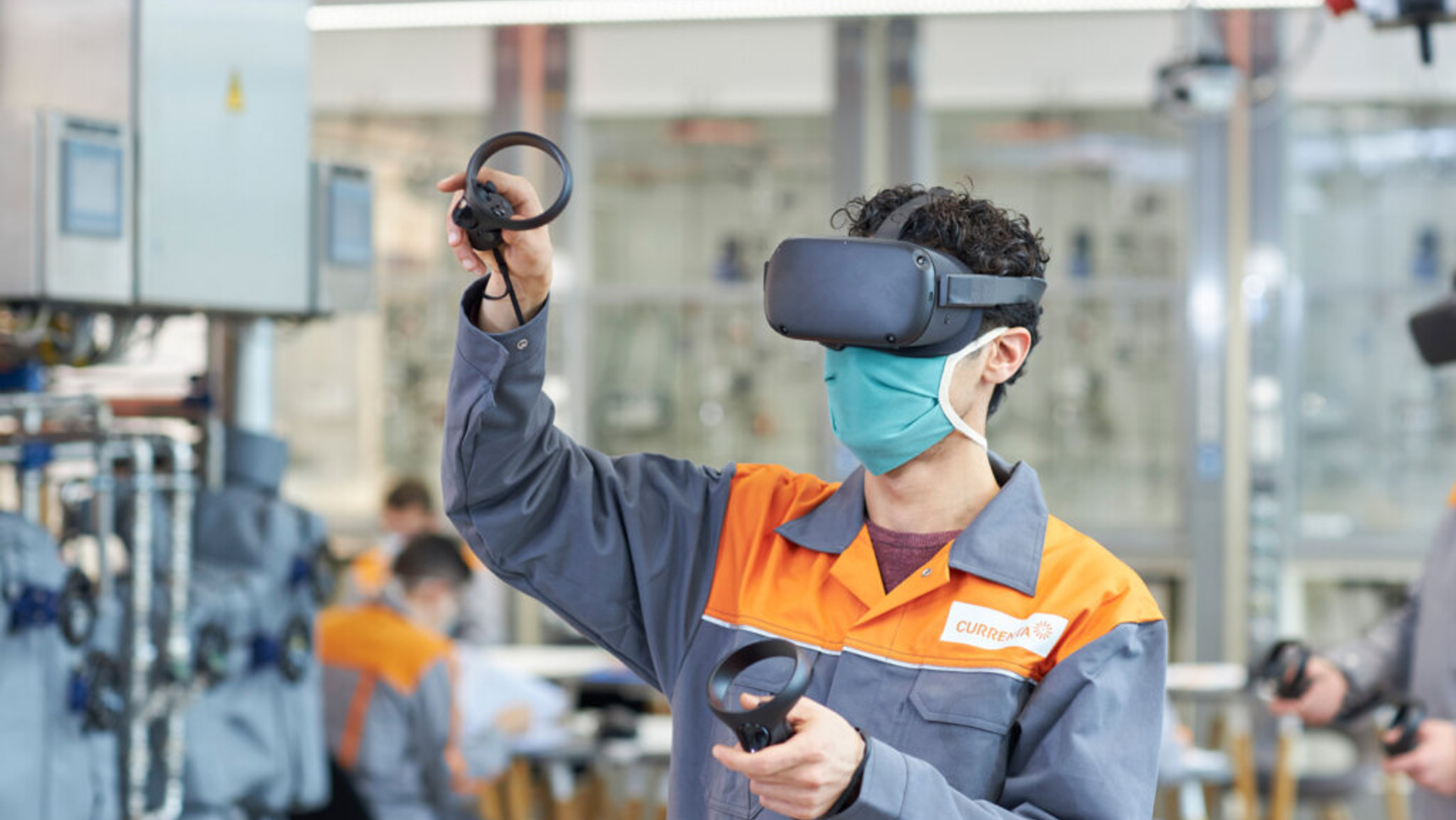 PARTNER
We have been developing this application since 2020 in close and continuous collaboration with our partners Cornelsen eCademy/inside and Currenta.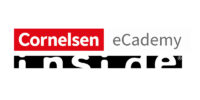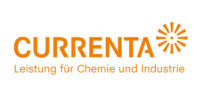 CONTENT
STRUCTURE E-LEARNING
Basic knowledge:
Basic knowledge for working on chemical plants, processes and workflows.
Preparation VR experiments:
Explanation of the experimental procedure
Exercises for knowledge transfer from flow diagram to virtual chemical plant
Final test on work sequence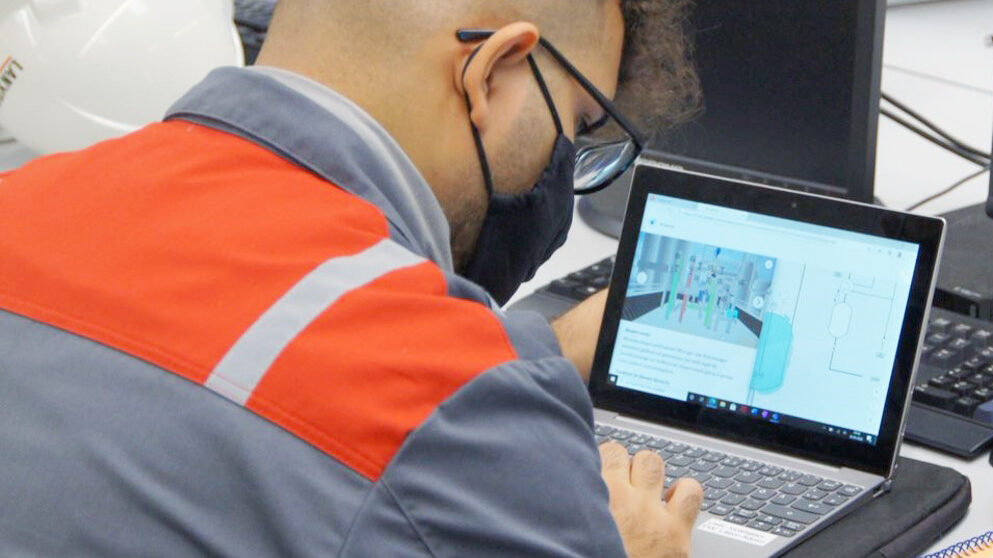 STRUCTURE VR
Plant briefing:
Quiz to explain the plant
Experiment 1:
Safety position
Filling the stirring tank
Heating the stirring tank
Emptying the stirring tank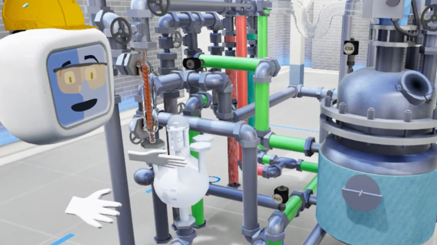 Experiment 2:
Changeover to steam heating
Distillation with reflux
Cooling down
Put plant to safety position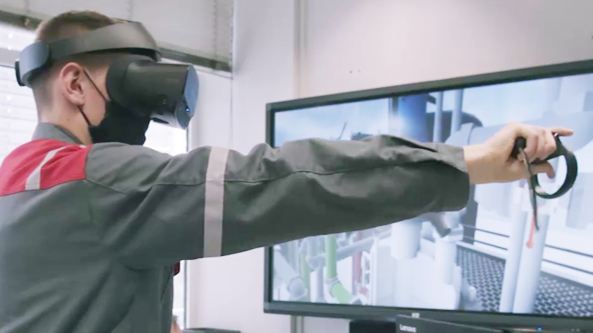 VR FOR TRAINING
With the blended learning approach in training, trainees have many advantages. Many trainees have great difficulty in the transition from theory to practice: the transfer of knowledge is difficult, and many trainees are insecure. In VR, they are now interactively prepared for the real plants: they get a better comprehension (e.g. through insights into the equipment) and can already gain practical experience without being afraid of possibly damaging something.
According to different studies, VR trainings are an affordable way for faster training with better results compared to convential trainings. The key results in a PWC  study on VR trainings in soft skills:

Want to know more about why VR is an excellent medium for education? Read more
ADVANTAGES AT A GLANCE
Standardized, high quality content: developed with industry experts
Easy-to-understand language
Save time: relieve personnel
Motivated and self-confident trainees
High focus and immersion with VR
Unlimited number of training runs
Positive reputation through the use of the latest technologies
Affordable yearly subscription model, use the trainings as often as you need without additional costs
VR HARDWARE
VR glasses are now affordable and very easy to use, and our apps run on almost every VR hardware. We can support you with the purchase: you can get the entire system "ready-to-use" from a single source – no IT department involvement needed.
Ready to use in less than a minute
wireless + screen mirror on tablet
No additional hardware needed
Robust and mature technology
Technical hotline Support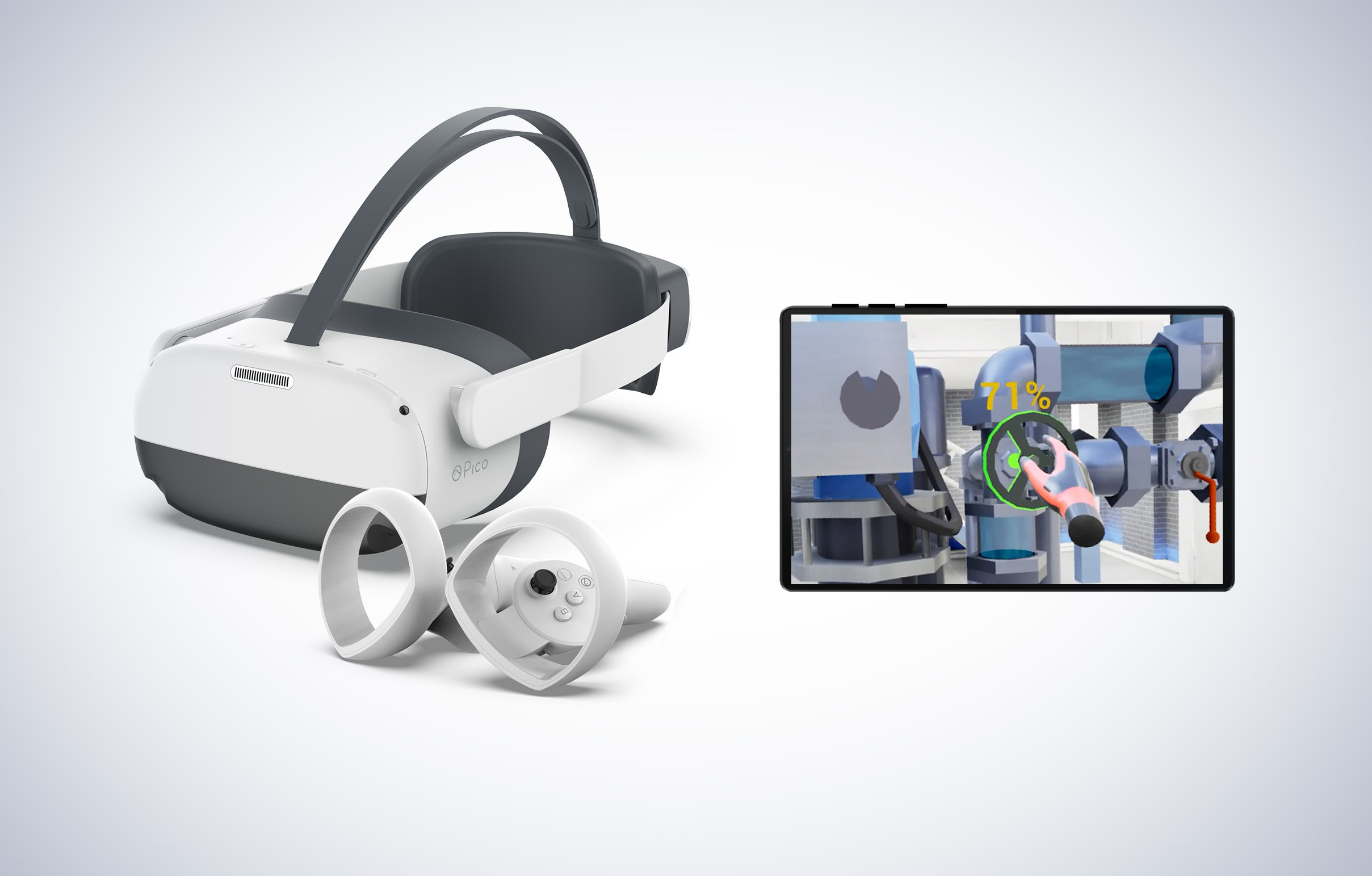 Our VR trainings run on almost every standard VR hardware. We're more than happy to support you on the hardware and administration side, if needed.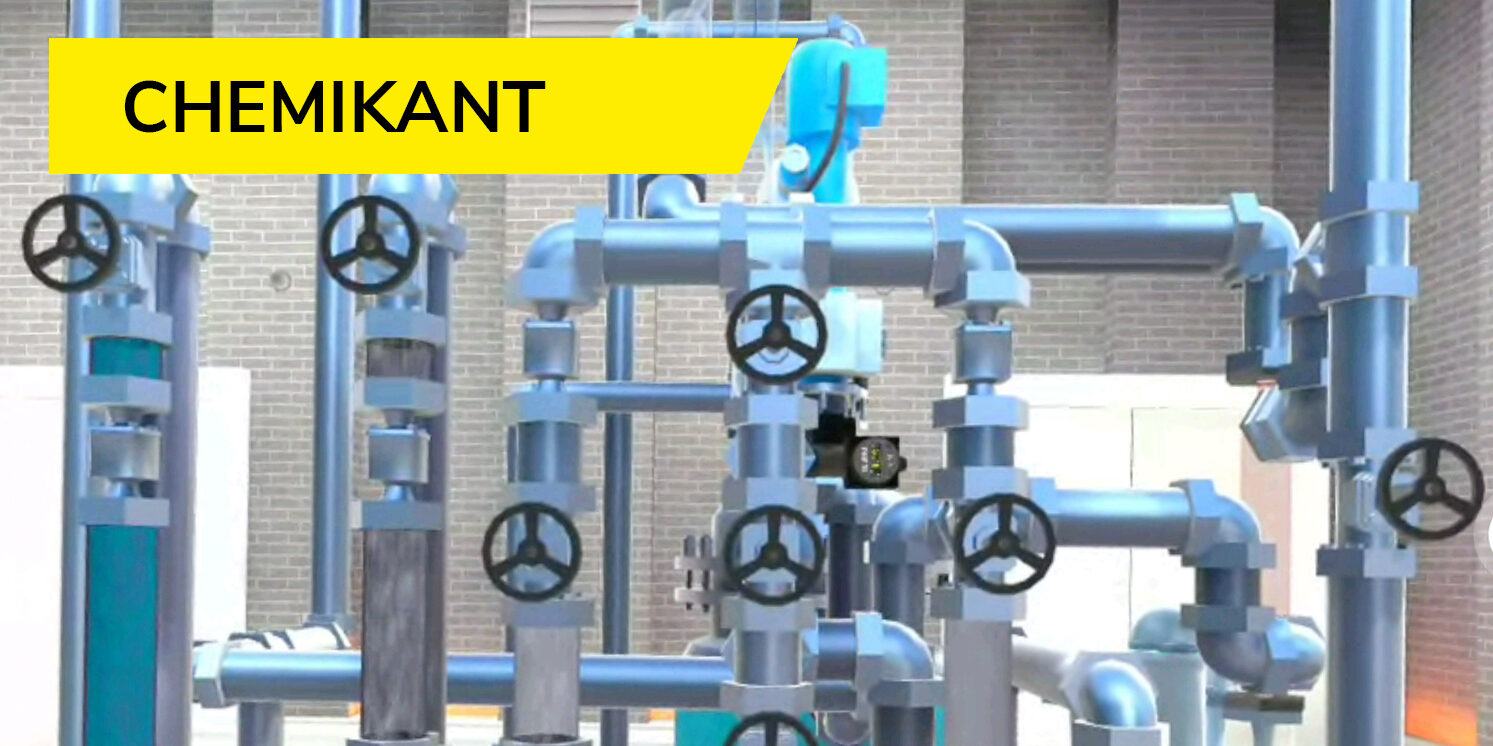 Basics of process engineering in e-learning and VR.
Duration: several learning hours
Languages: DE